I'm A Photographer Based In Bromley, Kent
Hello and thank you for stopping by my website! I'm Claire, the photographer behind Unique Image Photography, a full-time professional wedding, portrait and family photographer based in Bromley, Kent – or South East London as some say.
I photograph weddings. I photograph baby bumps, i.e pregnant mummies-to-be. I photograph newborns. I photograph babies. I photograph children. I photograph families. I photograph dogs.
There isn't a lot that I don't photograph. I love my job! Sounds cheesy but I really do and I'm lucky enough that I've been doing what I do for over 22 years and it just gets better!
I love the variety of it and meeting different people!
So first a little bit about me.
I'm X years 'old',  married and have two young children who I adore! As a mummy I know how delightful and important it is to capture our children's precious moments. When people say that it all goes by so quickly, it really does!
So before we start your photo session, I like to get to know a bit about you first.
I love to play with children before we start your session so to enable me to get the best from them for your photographs. Shy children, like my daughter, sometimes just need a bit of time to get to know me and feel comfortable so I'll just talk and play with them first before we start the session. Don't be surprised if I start jumping around making silly noises or play hide and seek!
I'm based in Bromley, South East London and I cover Beckenham, Chislehurst, Orpington and the surrounding counties Kent, Surrey, Sussex and Essex. I also travel further afield and take on a limited number of destination weddings each year so if your having a wedding abroad or are planning a small intimate wedding, get in touch I'd love to hear from you.
I pride myself on my quality of service and personal touch. You deal directly with me, no one else, from your first enquiry right through to receiving your photographs.
My family!
My dog – a beautiful miniature schnauzer!
Cadbury's Chocolate.
Costa's Hot Chocolate with marshmallows and cream with sprinkles.
Mary Poppins.
Hearing babies and children laughing – it's the best sound.
Loud music in my car – drowns out my singing!
Natural, Candid And Relaxed
My photographic style is natural, candid photographs taken throughout your wedding day or photo-shoot. I am creative and relaxed while working and will put you and your family or guests at ease, no matter what the situation – I can handle over-excited children or wedding guests who don't want to participate!
I use great light and locations to produce natural looking yet directed images – whether they're photographs of you, your family, your wedding guests or whole wedding party. Sometimes, reality needs a little nudge to make it a great photograph!
Passionate About Photography
I live and breathe photography and my passion shines through in the way I work and the images I take. I feel very privileged to capture such special moments such as the first look of a father seeing his daughter as a bride; the groom seeing his bride walk towards him; a mummy-to-be rubbing her baby bump or the tender little kisses she gives her newborn.
The loving looks between father and child, the cute shyness of a toddler, the quirky sayings of young children or the grandparents rocking the dance-floor at a wedding are moments that I am looking for and all make me smile – they make my job worthwhile.
Happy Clients
What Customers Say About Me
"Claire did our wedding photography on the 19th May, she put us at ease having photos straight away from the pre shoot photos to the wedding, an amazing person and brilliant photographer, highly recommend, a true perfectionist x"
"So unbelievably happy we chose Claire as our photographer. Her work speaks for itself and won us over straight away when we met her at a wedding fair. On the day she was perfect and lovely to have around. ...
"Could not recommend Claire enough! She was absolutely wonderful from our first meeting to the engagement shoot, to our actual wedding day! Made us feel completely at ease and fulfilled all our requirements! The final wedding album ...
Weddings Photography
Beautiful, natural, contemporary wedding photography
Baby & Family
Capture your child's innocence and precious, fleeting moments on camera
Packages
Beautiful photographs that will last a lifetime are an investment.
Created By Me
Some Of My Recent Blogs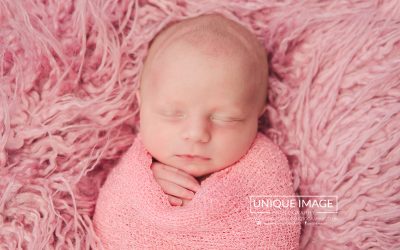 Back in July I was invited to the home of my lovely couple - whose wedding I photographed last year at The Spa Hotel - to photograph their new beautiful baby girl, Luna who was just 9 days old. She was an absolute star - fitting with her name - and despite the heat,...