"Claire has photographed all my nieces and nephews over 13 years and absolutely amazing she gets it just right. So professional and wouldn't go anywhere else xxx" Sophie Morley
"Claire did our wedding photography on the 19th May, she put us at ease having photos straight away from the pre shoot photos to the wedding, an amazing person and brilliant photographer, highly recommend, a true perfectionist x" Jo Gardner
"Words can't describe how wonderful Claire is – we hired her to photograph our wedding and she absolutely blew us away. Her enthusiasm proves she loves every second of what she does and the end results are an absolute credit to her. We've only seen a handful of the photos she captured on the day, but WOW, we cannot wait to see the rest. A million thank you's for capturing our day in your "Unique" way! Janine & Will" Janine Gibson
"We had some Christmas themed photos taken by Claire to use for Christmas cards and also to send to family as presents. Our son was a total pain on the day and refused to do as instructed but Claire was great, very patient and still managed to get some beautiful photos. I particularly like that we have some sensible photos but she's also captured a few cheeky expressions that really reflect our son's personality. She's been very easy to work with and we got our photos very quickly." Sarah Groszewski
"Could not recommend Claire enough! She was absolutely wonderful from our first meeting to the engagement shoot, to our actual wedding day! Made us feel completely at ease and fulfilled all our requirements! The final wedding album was incredible! Literally perfect, exactly what we wanted on our day! Thank you so much again Claire!!" Kirsty Preston
"So unbelievably happy we chose Claire as our photographer. Her work speaks for itself and won us over straight away when we met her at a wedding fair. On the day she was perfect and lovely to have around. Not only is she great photographer but she is a great person. Thank you for everything Claire. We both really appreciate all of your hard work xxx" Dean Read
"Having had Claire do my wedding photos she was my first choice for my newborn shoot.
Claire made the whole experience an absolute pleasure and you can tell she has a real passion and talent as my little one was very comfortable and at ease for the whole shoot. She allowed plenty of time for feeds and changes and even helped out!
Can't wait to see all the photos.
Would highly recommend." Clare Wise
"Claire was recommended to me by my wedding venue, Cooling Castle Barn. The rest is history. Claire got to know us at a pre-wedding shoot and beautifully captured our day. We are always being asked who did our wedding photos. We walked away that day with more than excellent photos but a lifelong friend. Two years later when we fell pregnant claire shot our announcement photos and when our little man arrived she captured just how perfect he is. She is amazing with children, parents, stressed out brides you name it. I would highly recommend her to all X" Tanya Ward
"Claire (and James) thank you sooooooo much for capturing our "White" Wedding Day! You made it so much fun and made James feel so at ease for someone who hates their photo being taken! You made us feel really relaxed although I loved every minute of our photos being taken I think James did even more so!! Haha!! Cannot wait to see the rest of our photos in the snow and the rest of the day!! Xx." Verity Smith
"Clare was our photographer for our wedding on Friday 25th of August and we couldn't ask for anything better! Professional, Personal and perfect. We are so pleased with the little taster pics you shared and cannot wait to see all the rest! Thank you for you patience when I was nervous, and the time you spent with us after the ceremony. It was half an hour Joe and I could talk over just tying the knot! I could go on and on! Can't wait to work with you again!x" Alexis Curley
"I was recommended Claire as a newborn photographer by a few ladies on mummy's gin fund. After having had a really disappointing shoot done for my first son by somebody else I was keen to find someone good who could capture some lovely natural shots I could treasure forever of my newborn twins . Claire did just this. She was incredibly patient and gentle and took her time to capture some lovely moments between my daughter and son. She didn't mind stopping for feeding and changing too and even helped with this too.
You can see she loves what she does and puts a lot of love and time into her work. Thank you Claire!" Kerry Leigh Rasmussen
What Now?
I hope you have enjoyed reading my testimonials. Over 20 years I have photographed thousands of weddings, babies, bumps and more. If you would like to talk to me about your requirements, contact me below
Created By Me
Some Of My Recent Blogs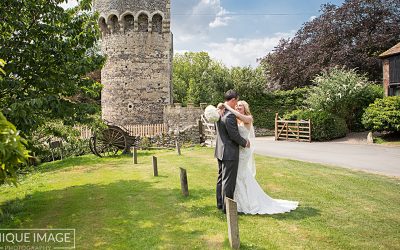 A Cooling Castle Barn WeddingWhilst I'm continuing my backlog of blogging the weddings that I never got around to do, I wanted to blog this beautful wedding at Cooling Castle Barn. One sunny summers day in July, Rebecca and James got married at the beautiful Cooling...