Baby & Family Photography
Babies, children and family photography by Unique Image
Babies and children grow up so quickly – one day a tiny, delicate babe-in-arms and before you know it, they're turning 21! If you don't capture their early years now, how else will you easily remember what they were like as children or see their development from newborn to toddler, child, teenager and fully-fledged adult?
As a parent myself, I understand only too well how important it is to capture your child's innocence and precious, fleeting moments on camera. My baby and family photo-shoots are dedicated to immortalising these memories, so you can treasure them forever.
Talk To Me
There is lot's of variability when it comes to family photography. Sometimes its best to talk through the details. To find out more, please get in touch with me.
A RELAXED, BESPOKE & INDIVIDUAL EXPERIENCE
Every baby and child is different, so a relaxed, bespoke and individual experience works best to get the most stunning images. No one-size-fits-all high street studio experience; I'll work with you to photograph your little ones where they feel most comfortable. That could be in your home, garden local park or other place where they feel happiest and at ease. I do also have a home studio, equipped with lots of toys and games, so you can come to me if you prefer. And bring their favourite teddy bear or doll to help keep them comfortable.
I ONLY BOOK ONE NEWBORN BABY SESSION PER DAY
I'm very much baby-led and will never rush you or your baby. Because of this, a newborn session can take from 2-5 hours, so I only book one newborn baby session per day.
With older children and families, sessions take a little less time, so I book up to two a day.
A RANGE OF PACKAGES & BESPOKE OPTIONS
I offer several options for newborn, children or family portrait sessions. Prices vary depending on whether I come to you or you come to my studio.
I will also create a bespoke package if you have something particular in mind. To find out more about my portrait packages, prints, albums and gift vouchers, contact me.
Happy Clients
What Customers Say About Me
"Claire did our wedding photography on the 19th May, she put us at ease having photos straight away from the pre shoot photos to the wedding, an amazing person and brilliant photographer, highly recommend, a true perfectionist x"
Jo Gardner
"So unbelievably happy we chose Claire as our photographer. Her work speaks for itself and won us over straight away when we met her at a wedding fair. On the day she was perfect and lovely to have around. ...
Dean Read
"Could not recommend Claire enough! She was absolutely wonderful from our first meeting to the engagement shoot, to our actual wedding day! Made us feel completely at ease and fulfilled all our requirements! The final wedding album ...
Kirsty Preston
Family
See my family photography gallery
Baby & Bumps
See my babies & bumps gallery
Created By Me
Some Of My Recent Blogs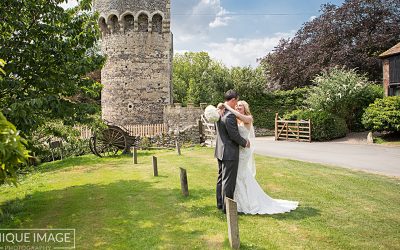 A Cooling Castle Barn WeddingWhilst I'm continuing my backlog of blogging the weddings that I never got around to do, I wanted to blog this beautful wedding at Cooling Castle Barn. One sunny summers day in July, Rebecca and James got married at the beautiful Cooling...