Wedding Photography by Claire Sullivan of Unique Image Photography
You'll no doubt be investing a lot of money in your wedding, so you'll want to remember it. Long after your memories have faded, your wedding photography will be there to remind you of your special day…Forever. That's why investing in a qualified, professional photographer whose style you like, whose photographs move you, whose photographs you can imagine being in, is a vitally important part of your wedding planning.
I offer beautiful yet natural, wedding photography with a mixture of candid, reportage and directed images – because sometimes all that is needed is a little nudge in the right direction – to capture the love, fun and emotion of your special day.
My Wedding Photography
It's hard to define my style without showing you my work. If you would like to take the time, click below to visit my wedding photography gallery
Your wedding day is all about you as a couple and it is a day you'll want to remember for the rest of your life. Photography plays a huge role in your wedding – or at least it should do. All those months of planning and preparation, yet the beautiful day itself will be over in a flash. How will you remember all the details?
Over time your memories may fade but good quality photography won't. Investing in a qualified, professional wedding photographer to capture the precious moments of your special day is crucial, so that the memory of it stays alive and can be shared with your family, friends and future children.
I take a step back and can be very unobtrusive for most of the day which is exactly what I think photography should be. Your wedding day is about you. I will let the day unfold – I will be there to capture it – not dictate it.
Natural, Beautiful, Directed Photography
I love weddings. I capture all the fun, emotion and details of the day as well as taking you two off for some couple shots. I prefer to keep things as natural as possible but sometimes reality needs a little nudge to get that perfect shot. I am more than happy to capture a few group shots, after all it is usually one of the only occasions where families get together. When it comes to the group photographs, I gather the necessary people together and gently direct them. I'm not bossy but I get the job done and quickly. There is nothing worse than hanging around for ages being bossed around! I'm pleased to say that I'm NOT that person.
As a wedding photographer I prefer a more natural style of photography, one that tells a story and one that is a true representation of your day so that when you look back at your images it brings all those amazing memories flooding back to you as if it were yesterday.
Over my 23 year photography career I have been known to…be a witness for the married couple , iron a wedding dress, fix suspenders, dress little bridesmaids, change nappies, get the groom showered (yes really although NOT literally), remake all the bridal bouquets when the spray paint came off onto the bridesmaids dress, drive bridesmaids to the church, carry the wedding cake and also ferry guests to the reception. Not forgetting attaching the buttonholes!!
So, it's not just all photography 😉
Achieve the best wedding album possible
To help you achieve the best wedding photographs possible, I will take you out on a pre-wedding shoot before your wedding day. This allows you to get used to being photographed and to relax in front of the camera, which leads to much more natural images. It also means we're not strangers and you'll know what to expect from me on your wedding day.
The album manufacturer I use is UK-based and creates bespoke albums to my specification. These are designed to complement beautifully my style of photography and your album will be unique to you.
I undertake all the design and processing of your album, ensuring that all-important personal touch throughout. You receive the initial design and will have the chance to make changes if necessary. Once you are 100% happy with your design the album is sent to be exclusively made for you and all the photographs are real photographic prints on real photographic paper.
Happy Clients
What Customers Say About Me
"Claire did our wedding photography on the 19th May, she put us at ease having photos straight away from the pre shoot photos to the wedding, an amazing person and brilliant photographer, highly recommend, a true perfectionist x"
"So unbelievably happy we chose Claire as our photographer. Her work speaks for itself and won us over straight away when we met her at a wedding fair. On the day she was perfect and lovely to have around. ...
"Could not recommend Claire enough! She was absolutely wonderful from our first meeting to the engagement shoot, to our actual wedding day! Made us feel completely at ease and fulfilled all our requirements! The final wedding album ...
Recommended Venues
Find out which of Kent & London's premier venues recommend me
Wedding Collections
Find the perfect collections for you
Created By Me
Some Of My Recent Blogs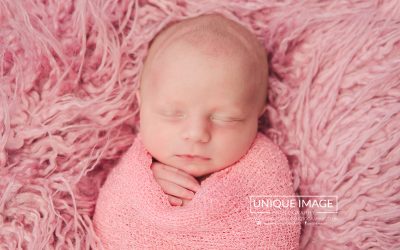 Back in July I was invited to the home of my lovely couple - whose wedding I photographed last year at The Spa Hotel - to photograph their new beautiful baby girl, Luna who was just 9 days old. She was an absolute star - fitting with her name - and despite the heat,...